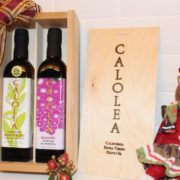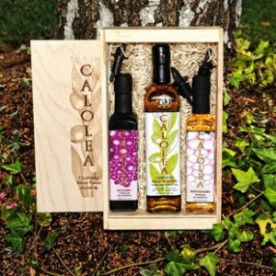 As many of you may know both of our olive orchards and home were evacuated during the Fires,
the deadly Cascade and La Porte fires, we fortunately survived both fires and our olives were out of harms
way, and no damage for us, but so many in our area were not as fortunate!!
Luckily we are very excited with this years harvest as it is going so well, bountiful olives and good weather so far is going to make some truly flavorful Extra Virgin Olive Oil coming your way soon! And of course Holiday shopping is upon us and we've been receiving many corporate,
and personal orders already, please keep our Calolea products in mind for all of your gift giving
needs, we can personalize them and accommodate your needs, Olive Oil is one of the most popular gifts out there, heart healthy and a deliciously Northern California local product, you know the growers 🙂 Please stay tuned as we'll be rolling out our Black Friday thru Cyber Monday promotions shortly and extra specials for our VIP customers. Please reply "add me to VIP list" from this letter if you'd like to be included on our
exclusive VIP status, many of you are already on it 🙂 Here's a few new photos of our Gift Sets for your review, all boxes are now branded on the front at the same price, we know you'll love
the updated packaging.
Cheers from Calolea!!